February 23, 2020 Instead of our usual 4th Tuesday gathering we will have our annual afternoon of prayer. One important element of this day will be discernment for a new community leader. The meeting will take place from 1-4 p.m. at Glendale Lutheran, 1365 N. Sappington Rd.
MARCH
APRIL
MAY
JUNE
AUGUST
SEPTEMBER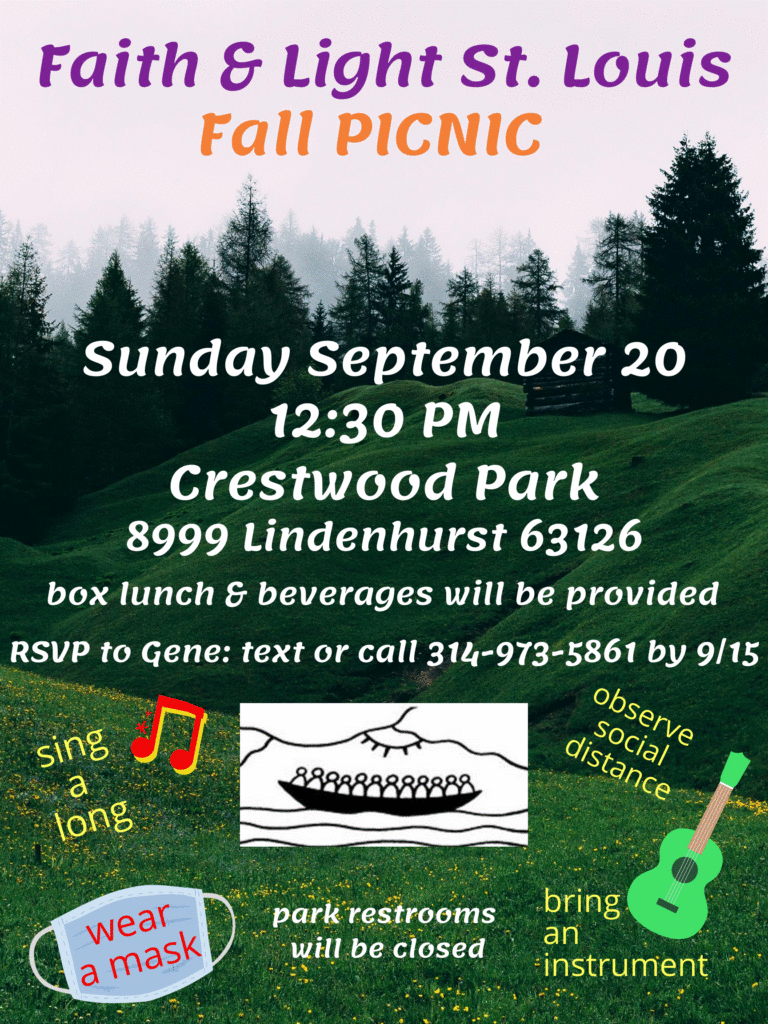 OCTOBER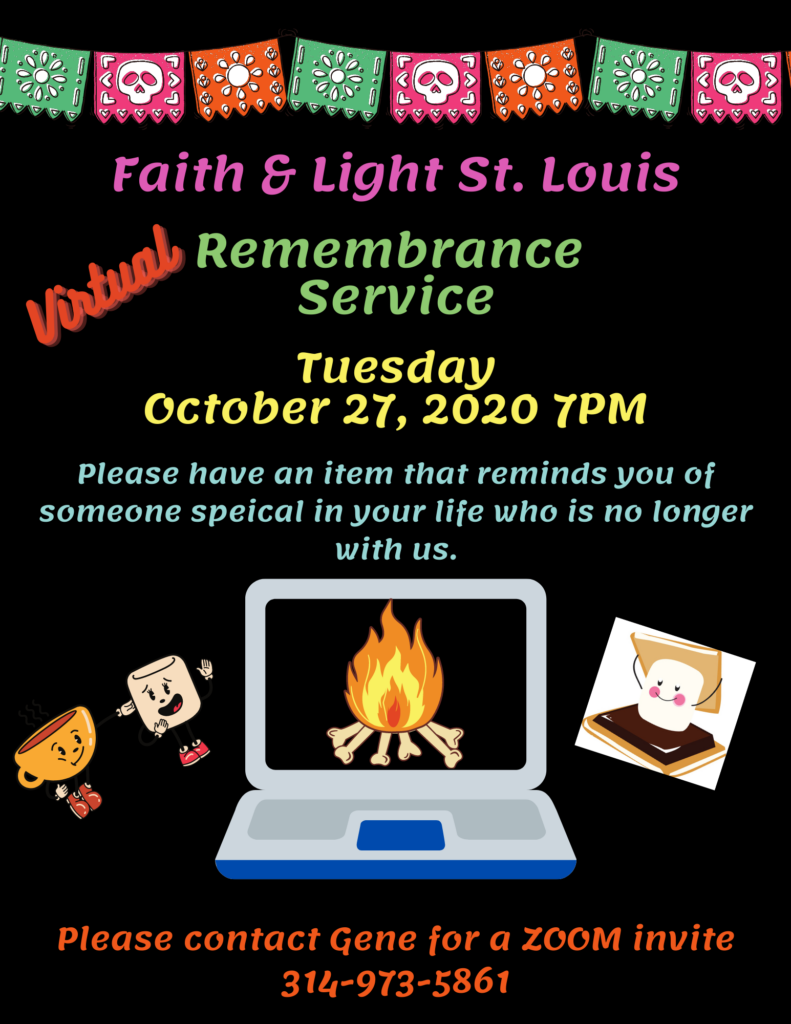 MAY 2021
Our May meeting will be a hybrid. We will be meeting live at St. Claire and on zoom. St. Claire of Assisi is located at 15642 Clayton Rd. Baldwin MO 63011.
Meeting time: 7 p.m.
Meeting place: School cafeteria