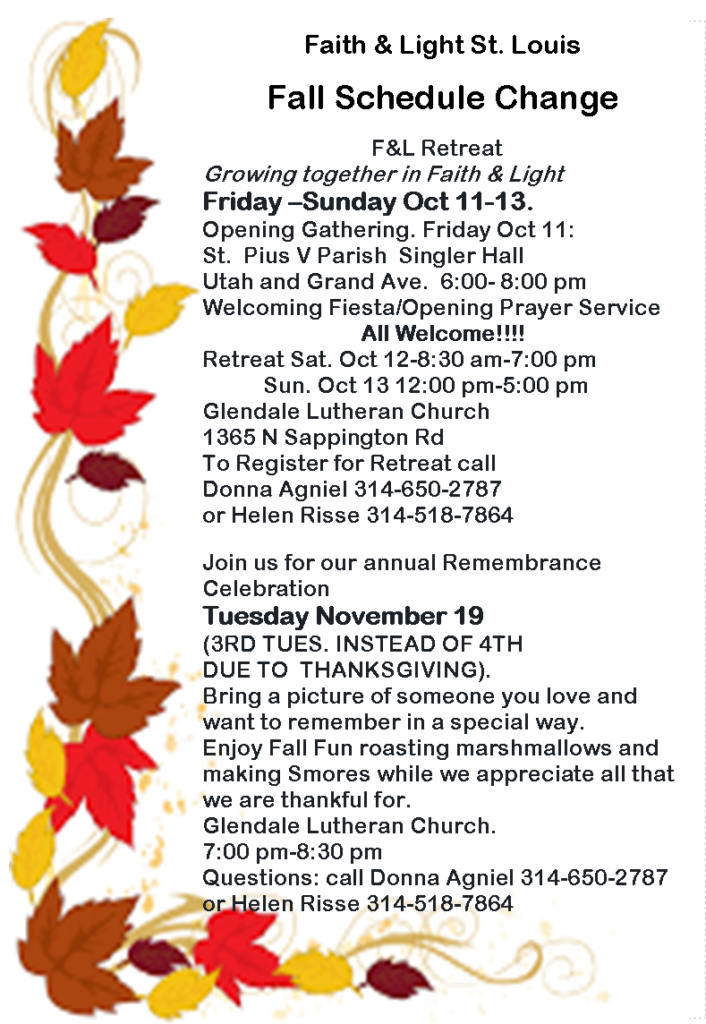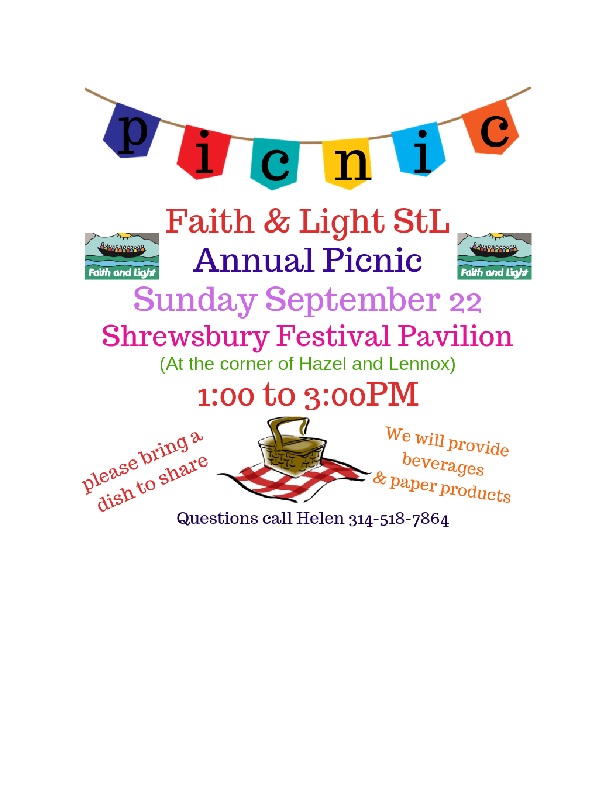 Here is the summary of the plan for the F&L Picnic this Sunday:
THEME: COMMUNITIES OF WELCOME
1:00 pm Gather at the Picnic Pavilion
1:00-2:00. Pot luck Meal
2:00-2:15 Gospel Mime Lk 11:5-10 2:15-2:25 Circle Game.
2:25-:250 Song Fest
2:30-3:00 Clean up and dismiss
Last name A-G. Please bring a dish to share that has protein in it and/or veggie dish
Last name H-P Please bring fruit dish
Last name Q-Z Please bring a dessert.
OCTOBER Events: