February 23, 2020 Instead of our usual 4th Tuesday gathering we will have our annual afternoon of prayer. One important element of this day will be discernment for a new community leader. The meeting will take place from 1-4 p.m. at Glendale Lutheran, 1365 N. Sappington Rd.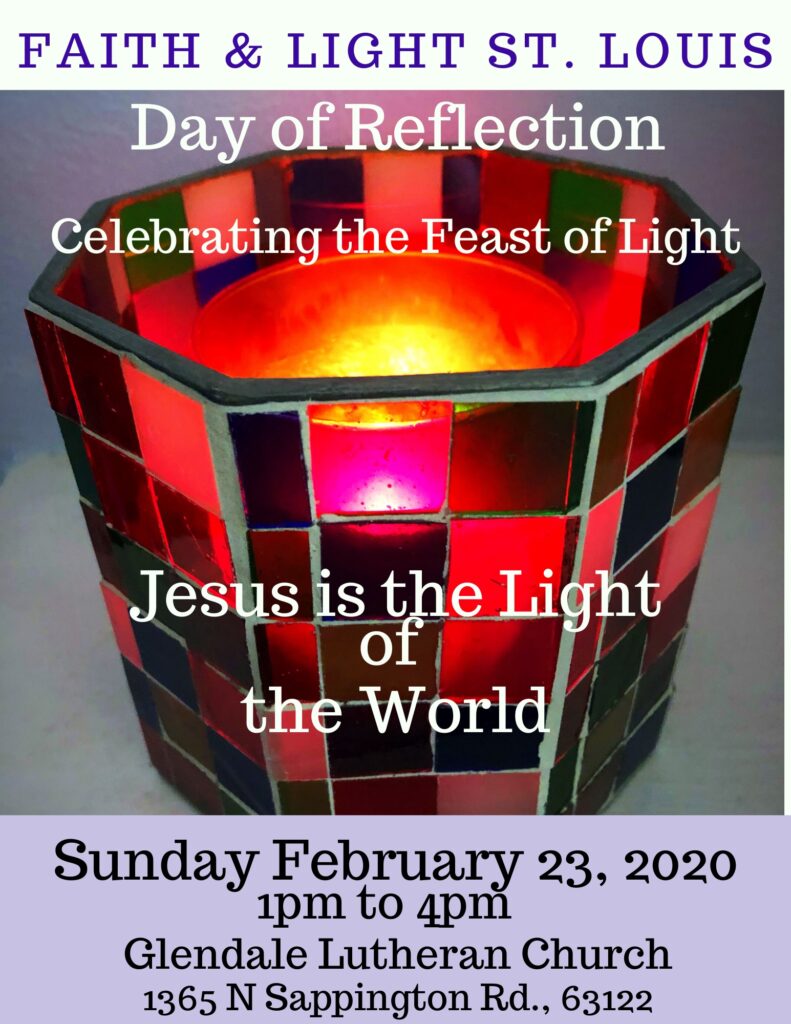 MARCH
The planning group decided, for the safety of all, to postpone the Trivia Nite.
APRIL
April 7. Annual footwashing ceremony is being replaced by a virtual Faith and Light community gathering on zoom at 7 p.m..
MAY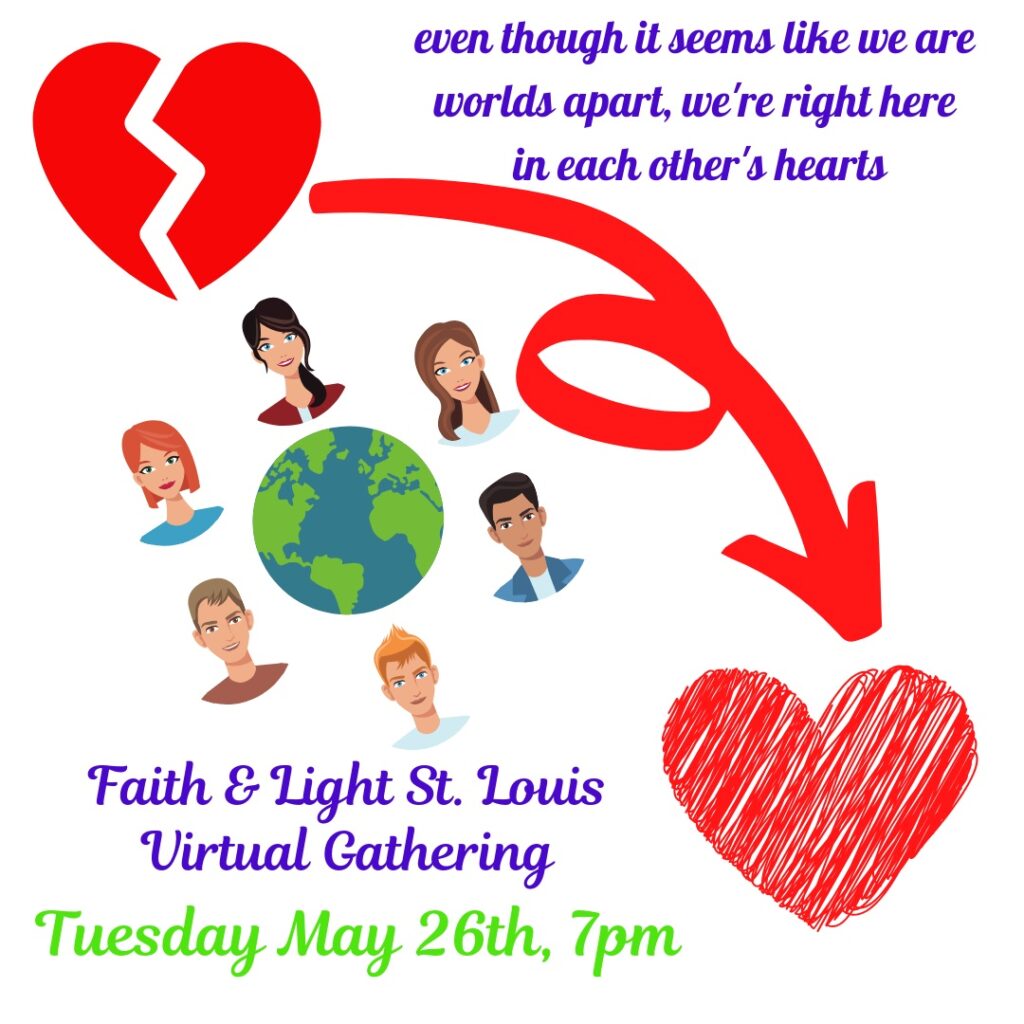 JUNE
Tuesday, June 23, 7 p.m. Virtual Community gathering on zoom.
If you didn't get an invite and want to join in, email Gene tom6ezra@sbcglobal.net
AUGUST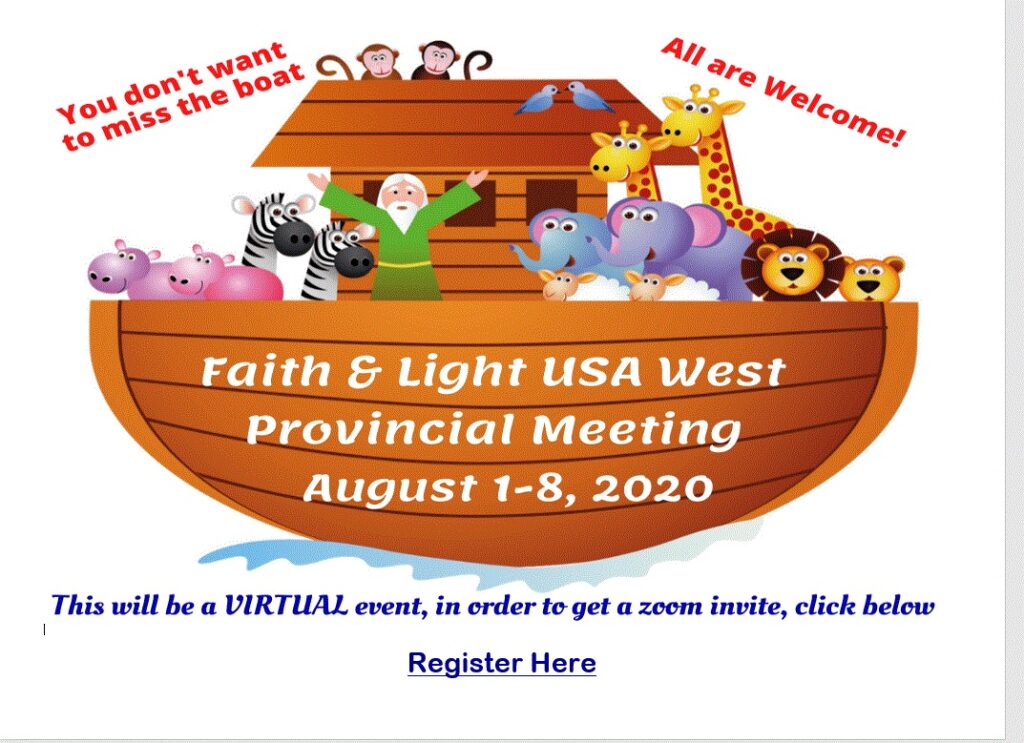 SEPTEMBER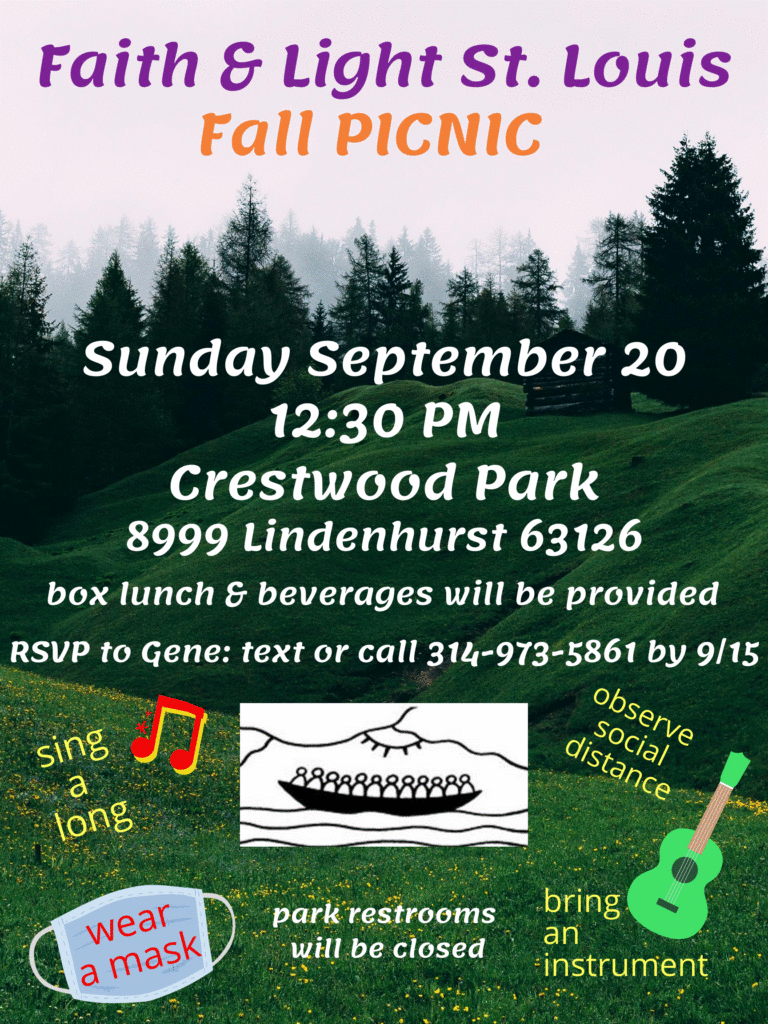 OCTOBER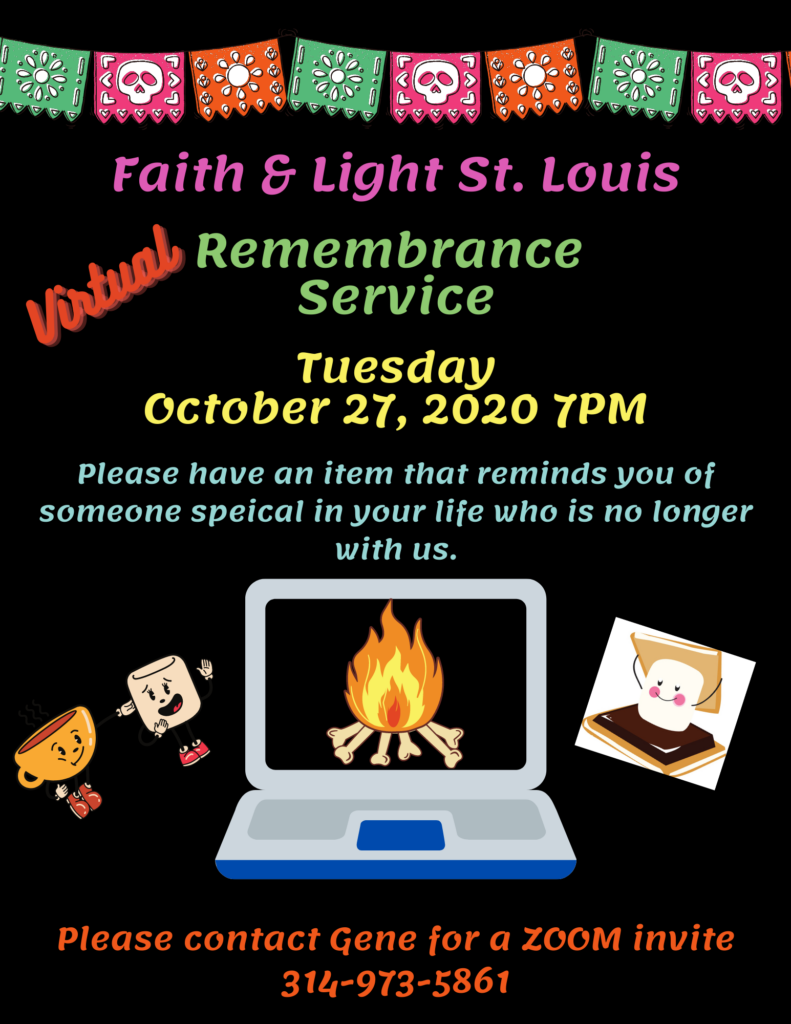 MAY 2021
Our May meeting will be a hybrid. We will be meeting live at St. Claire and on zoom. St. Claire of Assisi is located at 15642 Clayton Rd. Baldwin MO 63011.
Meeting time: 7 p.m.
Meeting place: School cafeteria
JULY 2021
50TH Anniversary celebration of Faith and Light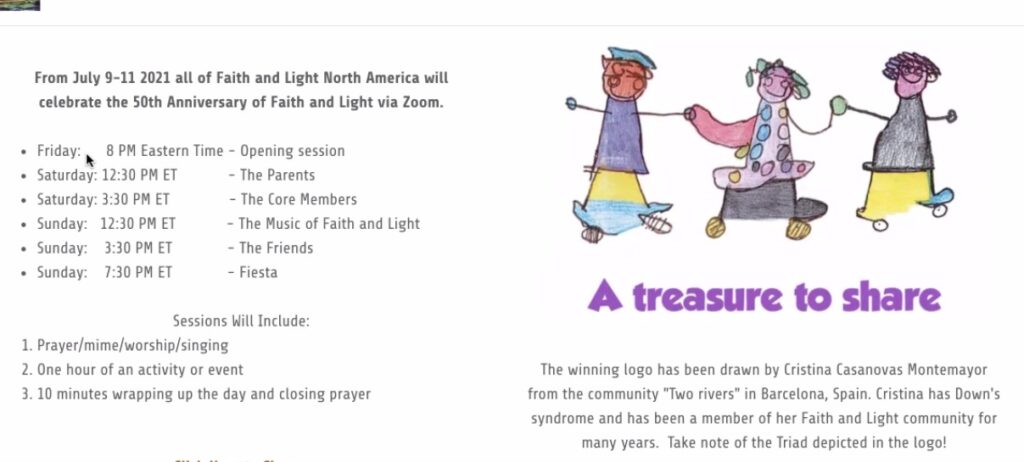 Here is the link to sign up
https://docs.google.com/forms/d/e/1FAIpQLSdq5WG12IjpoQoq9PMjDIkA6AwHDiTg_6J9TBJLNCMEPSrjfw/viewform?usp=sf_link